Compelling lyrics, powerful vocals, and passionate performance make this award winning singer/songwriter shine. Gracing stages at venues large and small from Nashville to Pennsylvania, Sherri is a seasoned, professional performer who loves all things music! This former Executive Producer/Internet Radio Show Host, and Television Personality was a 2008 Pennsylvania State Finalist in the "Colgate Country Showdown", and she has won a variety of awards for songwriting, performance, best new album, music video, and female vocalist. Her energy on stage is contagious, her smile will melt your heart, and her songs will make you laugh, cry, and tap your feet!

After the release of her third solo CD "Fearless", Sherri made music a "family affair" as she teamed up with her prodigy guitarist/son Shane, re-inventing her sound and creating a unique show with cross genre appeal, intricate harmonies, and musical versatility! The one/two punch of Mullen & Mullen made this one of the strongest and most unique musical offerings around, appealing to all age groups, and embraced by fans of Adult Alternative, Americana, Blues, and Rock genres alike! Sherri & Shane began writing together in mid 2009, for her fourth CD "SMē - Strange Symmetry", which was released in May 2010, and they toured for a year in support of the CD. This project became a turning point in Sherri's career...allowing her to get back to her rock and roll roots and once again giving her the freedom to move between genres..

Today Sherri continues write new material & pursue licensing deals for her vast catalog, while she performs in regional venues with her support team of highly creative, professional, musical partners. Her versatile pool of talented musicians, allows her to deliver quality solo, duo, trio and full band shows...while keeping each show fresh and interesting.

In a time where many artists stagnate after one or two albums, Sherri's creativity and diversity have allowed her to continue to surprise and delight her growing fan base for nearly a decade. Unpredictable and fearless, she forges ahead tackling each CD project with a fresh, modern approach with no boundaries. Her independently released collection includes "Mask" (2002), "On The Edge" (2005), "Fearless" (2007), and "SMē - Strange Symmetry" (2010), and her song catalog continues to expand, while her followers wait with anticipation of "What will she do next?"!

Sherri's love for music and passion for wanting to help other musicians is evident by the many projects that she so willingly takes on. She is a member of ASCAP, NARAS, and NSAI-where she was a volunteer songwriting workshop coordinator for 7 years and founder of the Harrisburg Chapter of NSAI. Sherri is an adjunct professor for Lebanon Valley College where she teaches in the music business program, and she also shares her music business knowledge by facilitating workshops, educational events, and networking events for songwriters. If this is not enough for even the most energetic person to handle, she continues to perform regularly, while managing, marketing, promoting, and licensing her music, and the music of other talented songwriters, through her international publishing company "RDSD Publishing".

According to Ms. Mullen, her biggest accomplishment is not attributed to the music she makes or the adventures she takes on...but to her marriage of 20+ years, her highly supportive husband, her two sons, and the people that she can positively impact in her day to day life. Sherri Mullen is a free spirit who loves music, cares about people, and passionately believes that she can and will succeed.

Sherri is endorsed by STORM Guitars and Daisy Rock Guitars.

Sherri Mullen's MUSIC VIDEO
"COME BACK" from the album "FEARLESS


CLICK HERE TO WATCH MUSIC VIDEO!!!
Written & Performed By: Sherri Mullen
Directed/Produced By: Robert Mott



Sherri is proudly endorsed by:



If you can dream it...They can build it!!





Sherri Mullen is a
DAISY ROCK ENDORSED ARTIST!!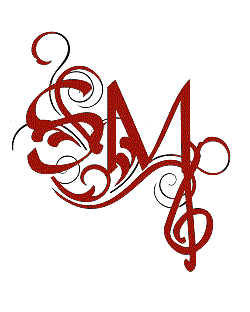 DISCOGRAPHY




Intelligent lyrics, compelling storytelling, powerful vocals... Intricate harmonies, musical versatility...unique and unpredictable!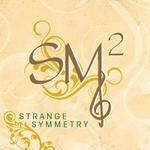 CLICK HERE to LISTEN
May - 2010
written & performed with
Shane Mullen (Tangello Blue)
(Alternative)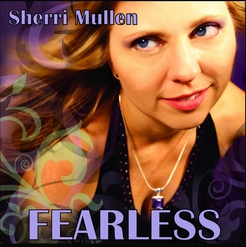 CLICK HERE to LISTEN
April - 2007
(Americanna / Country)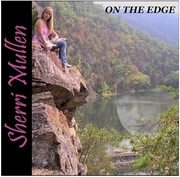 CLICK HERE to LISTEN
December - 2005
(Singer/Songwriter)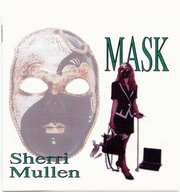 August - 2002
(Singer/Songwriter)